We use safe, modern dental technology at Brentwood Endodontics to help us precisely diagnose dental issues and achieve an accurate picture for services and procedures that you may need to help maintain your oral health and full smile.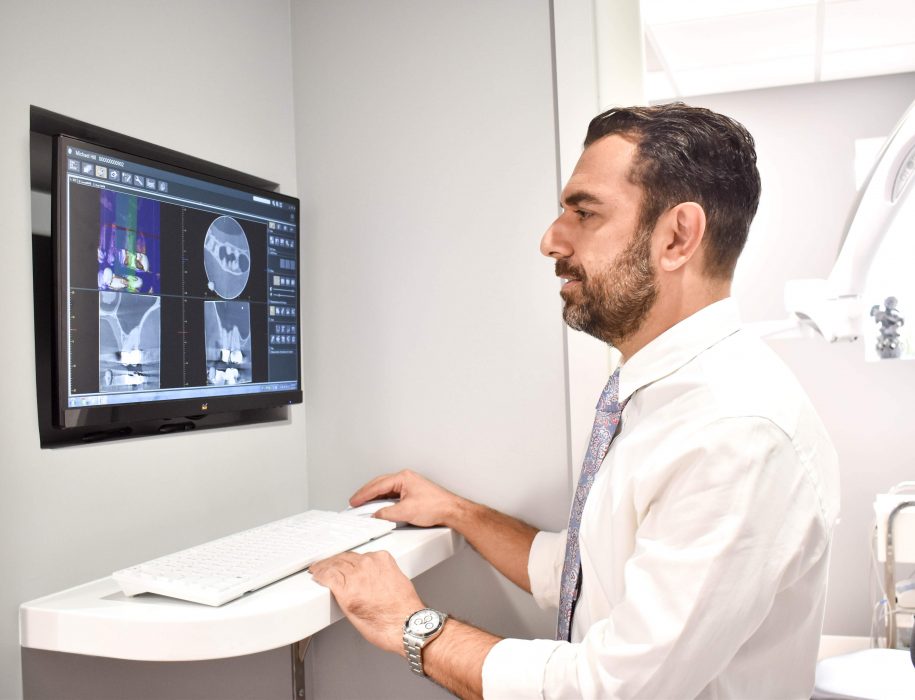 Digital Radiography
Also known as digital x-rays, digital radiography uses 80 percent less radiation when compared to traditional x-rays. This means they are safer for you and the environment. Digital x-rays can also be viewed on a chairside monitor to help you understand a diagnosis and recommended treatment.
Cone-Beam Computed Tomography
Using cone-beam computed tomography allows us to create digital, 3D images of a patient's oral structures. The accurate pictures are completed by taking multiple, digital x-rays from various angles in a person's mouth.
Schedule an Appointment with Us
With dental technology, our expert endodontists can better diagnose the root of your pain or dental infection. To learn more, schedule an appointment by calling or texting Brentwood Endodontics in Los Angeles at 310-207-3707. We serve patients throughout Los Angeles, Beverly Hills, San Bernardino Valley, Orange County, and all the surrounding communities.